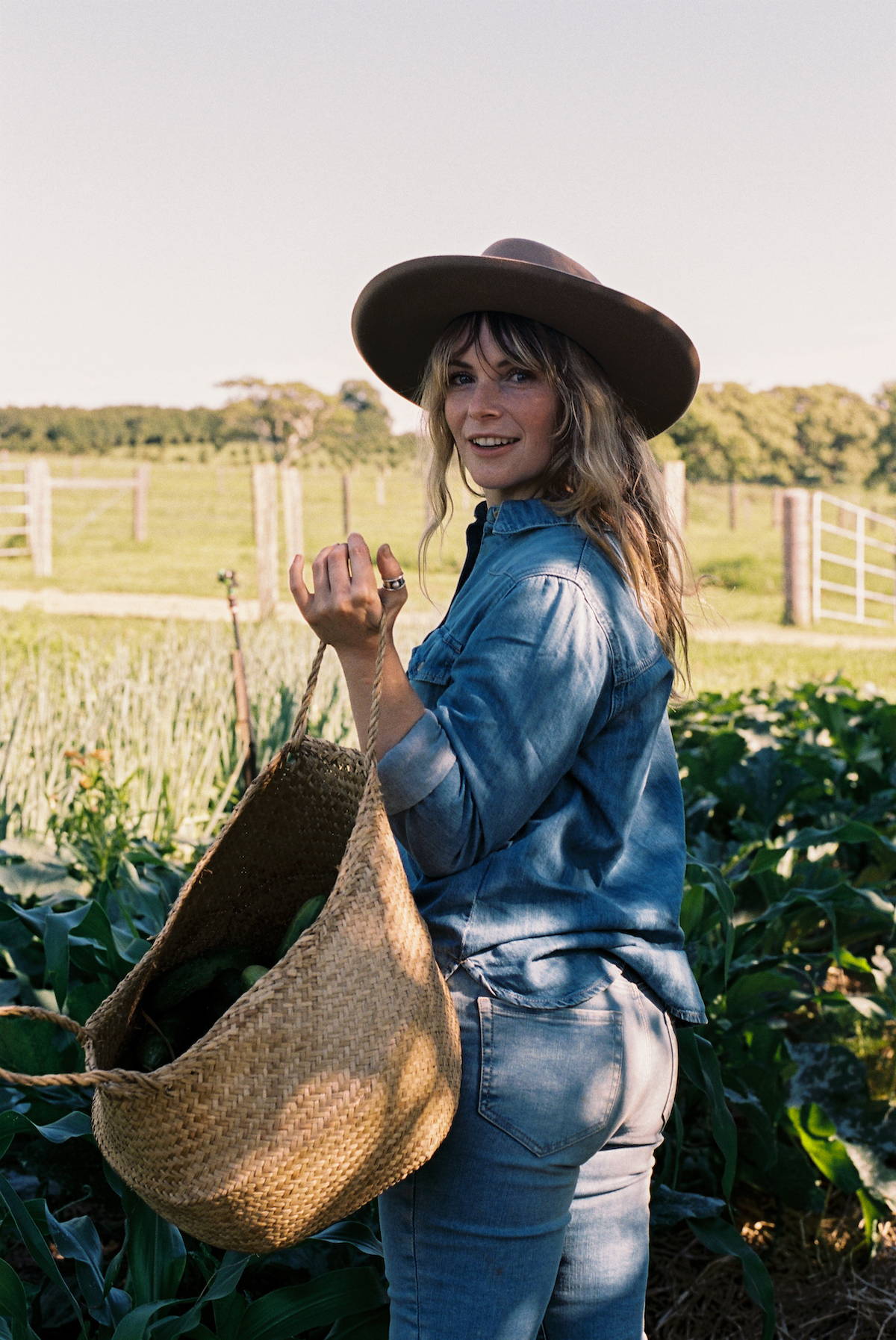 Welcome to the Good Human Series, a space where we celebrate the good in humanity by sharing the stories of impact focused individuals making a positive change in the world through their work.
In interviewing today's Good Human, Maree Lowes, there was one statement she offered that stopped us in our tracks. That was, "Many people don't know that we have only sixty years of topsoil remaining on planet Earth to grow our food." Though she wears many hats, advocating for the land - our source of food, and our home, is the common thread that ties all of Maree's work together.
Maree is an environmental educator, author, actress, and changemaker. She uses video, words and action to advocate for people & planet, moving in the pursuit of regeneration and resilience. As she describes it "I've come to hang out at this timely intersection of environmental justice, mental health & resilience and film/TV".
You might recognise Maree as dirtgirl from the EMMY Award winning family series dirtgirlworld, where she inspired children around the world to 'get grubby' while teaching them about their environment. More recently, Maree began work on the Eat. Dirt project, a multi platform series about the future of how we cultivate and consume food, and also began her graduate studies - a Masters in Disaster Resilience and Sustainable Development through the United Nations and UoN.
Something that stands out in Maree's work is her ethos of collaboration in finding sustainable solutions and driving change. First Nations knowledge, scientists, farmers, storytellers, eaters - we all have an important role to play - "I have seen that we are most powerful when we walk shoulder to shoulder", she says.
Today on the Good Humans Series we asked Maree about the new Eat. Dirt series, what inspired her to go back to university, and what's on the horizon (we think there will be some - dirtgirl fans very excited about the answer to this one).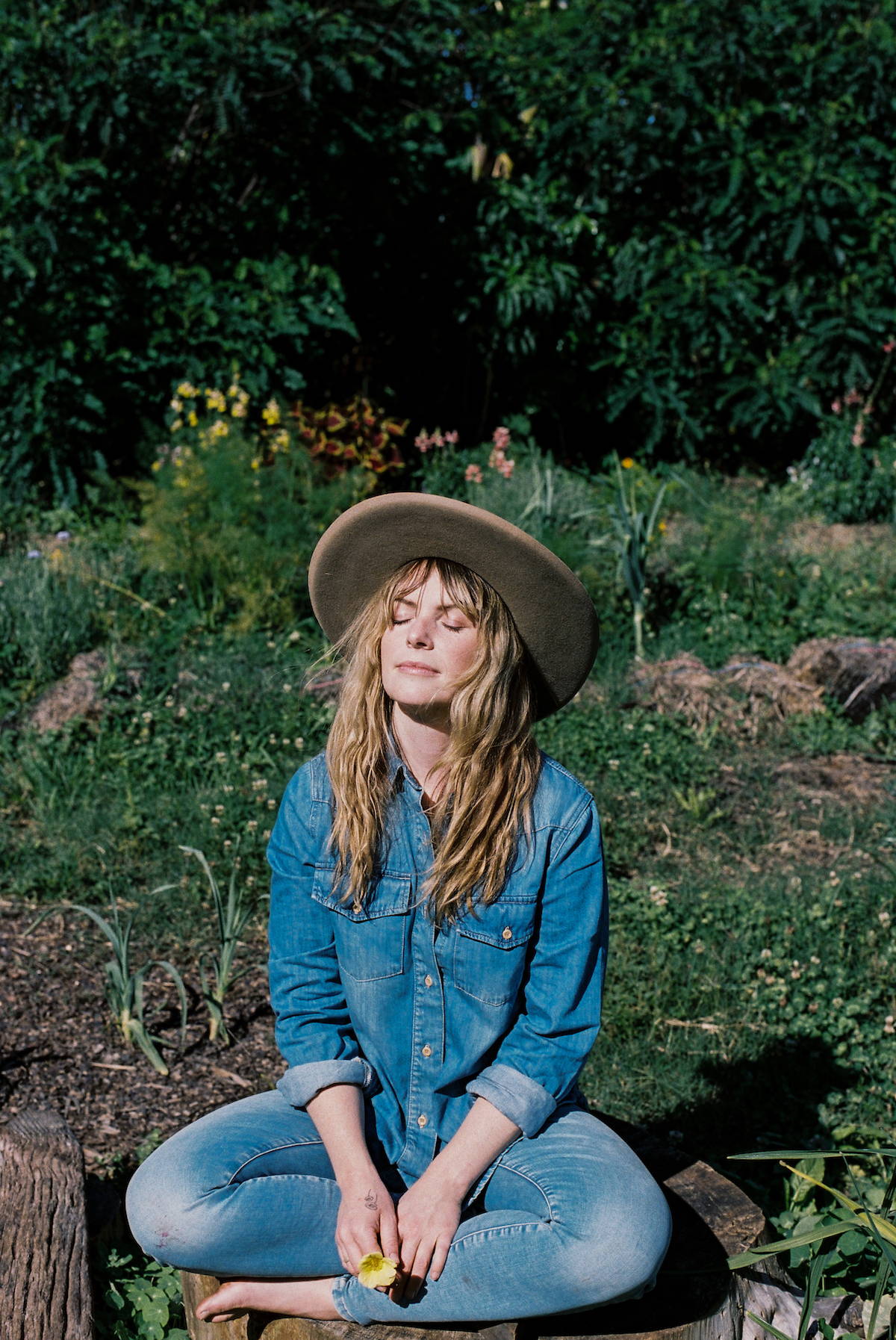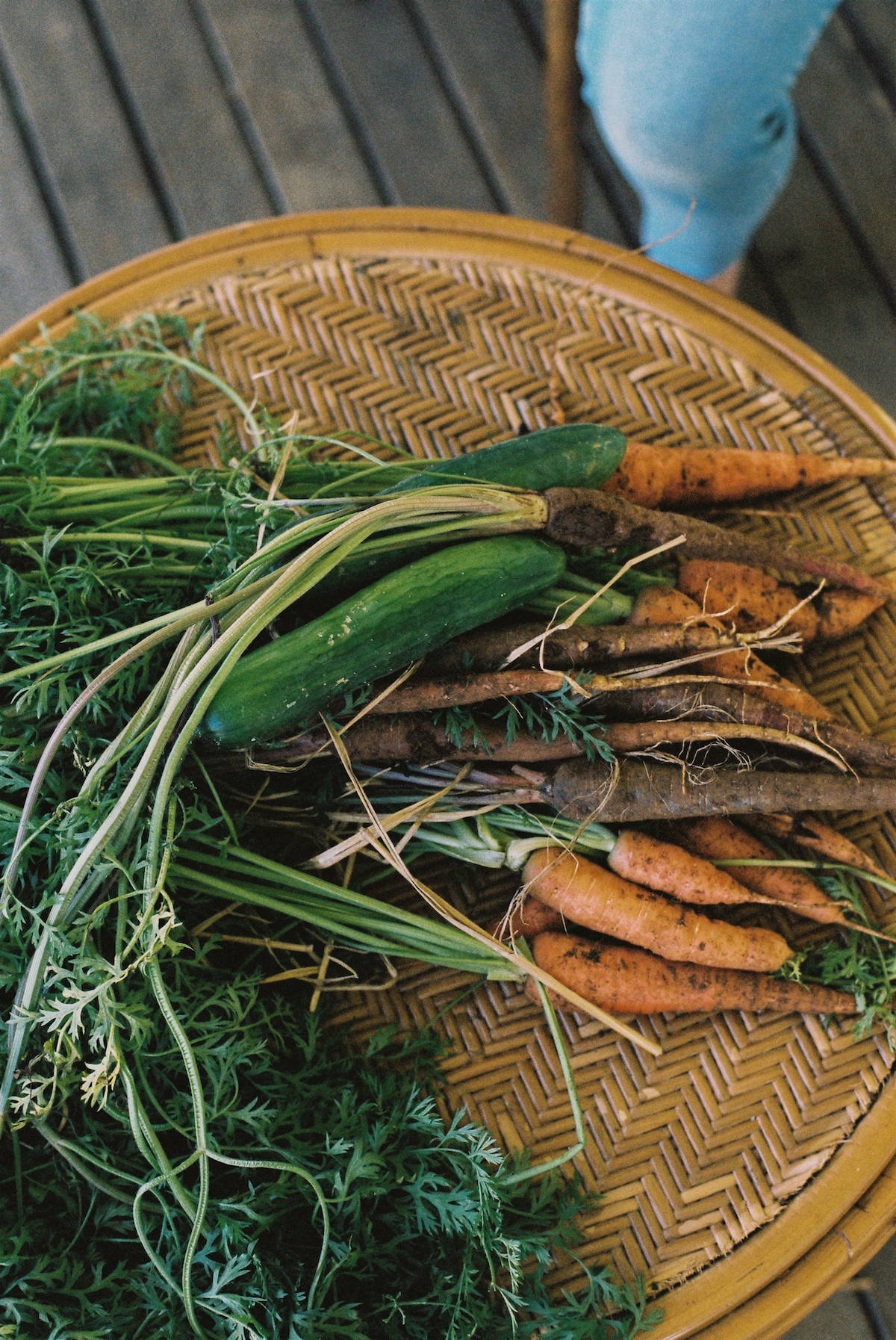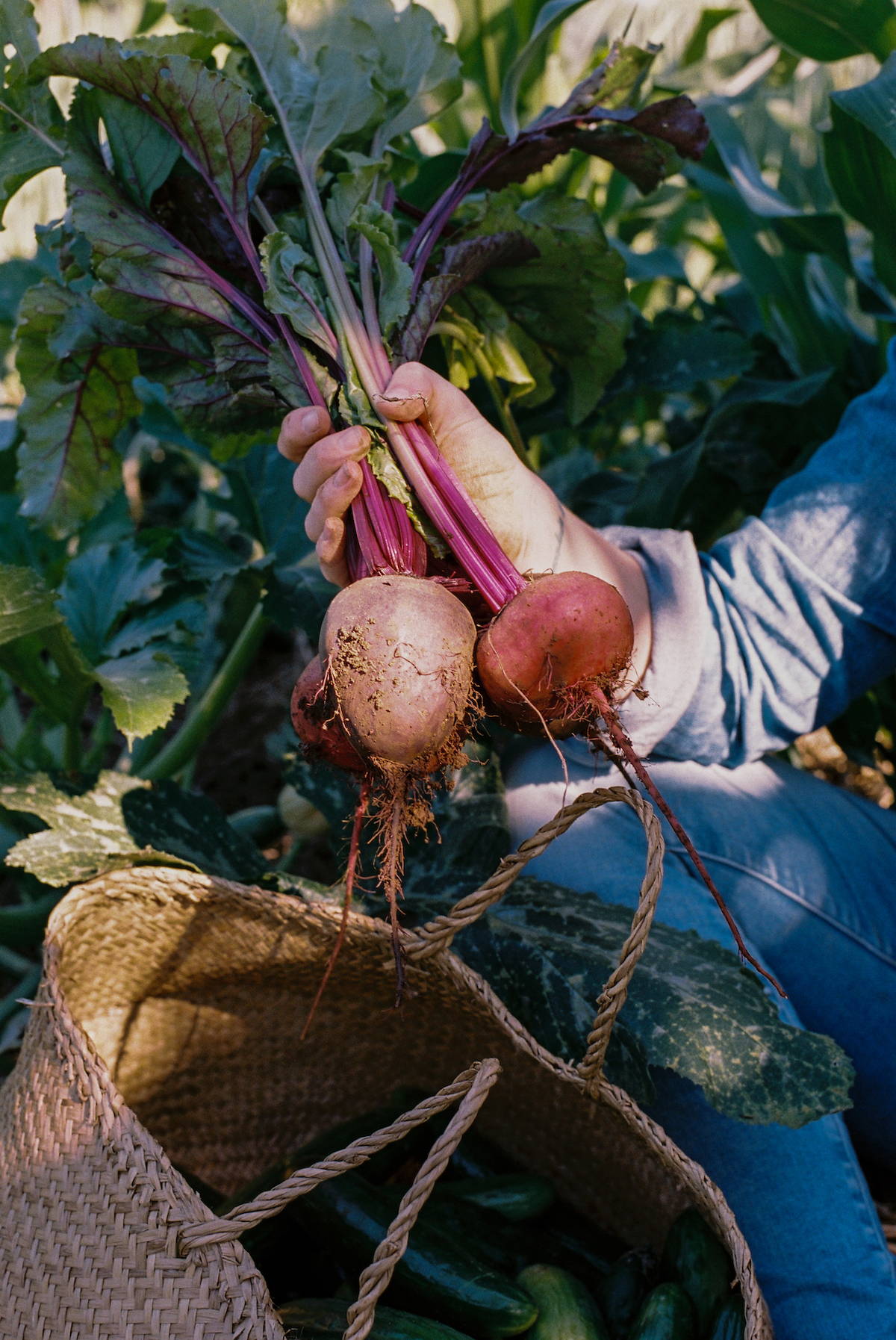 OD: You've recently co-created the educational docuseries, Eat. Dirt. Can you tell us what inspired the series and when/where we should expect it to be released?
Science and Indigenous wisdoms say we're at a tipping point in humanity and planetary boundaries. Not just climate and water, but soil too. Many people don't know that we have only sixty years of topsoil remaining on planet Earth to grow our food. Sounds pretty urgent, right? It is, and it's interconnected with food security and disaster resilience. So my friend Sue Bradley and I created the Eat.Dirt series for Australian families, in which we plan to feature regenerative Grazier Charlie Arnott and award-winning Chef & Gumbaynggirr man, Clayton Donovan, alongside myself.
With a Farmer, a Feeder and an Eater onboard (I get the best job, haha!) , Eat.Dirt is a sensory journey into food, soil and security for the future. Around the entertainment, we have created a vehicle for a measurable food revolution and it's time to grow the next generation of Suburban Farmers, Feeders and Eaters! In 2020, Screen Australia gave us some money to develop it, then we had some incredible experts & well known minds come onboard and now we're looking for our investors - philanthropists and business owners who want to be on the right side of history when it comes to food security, human health and planet health. Which might be someone reading this! If so... "Hi! The planet, humanity and Eat.Dirt are ready for you!"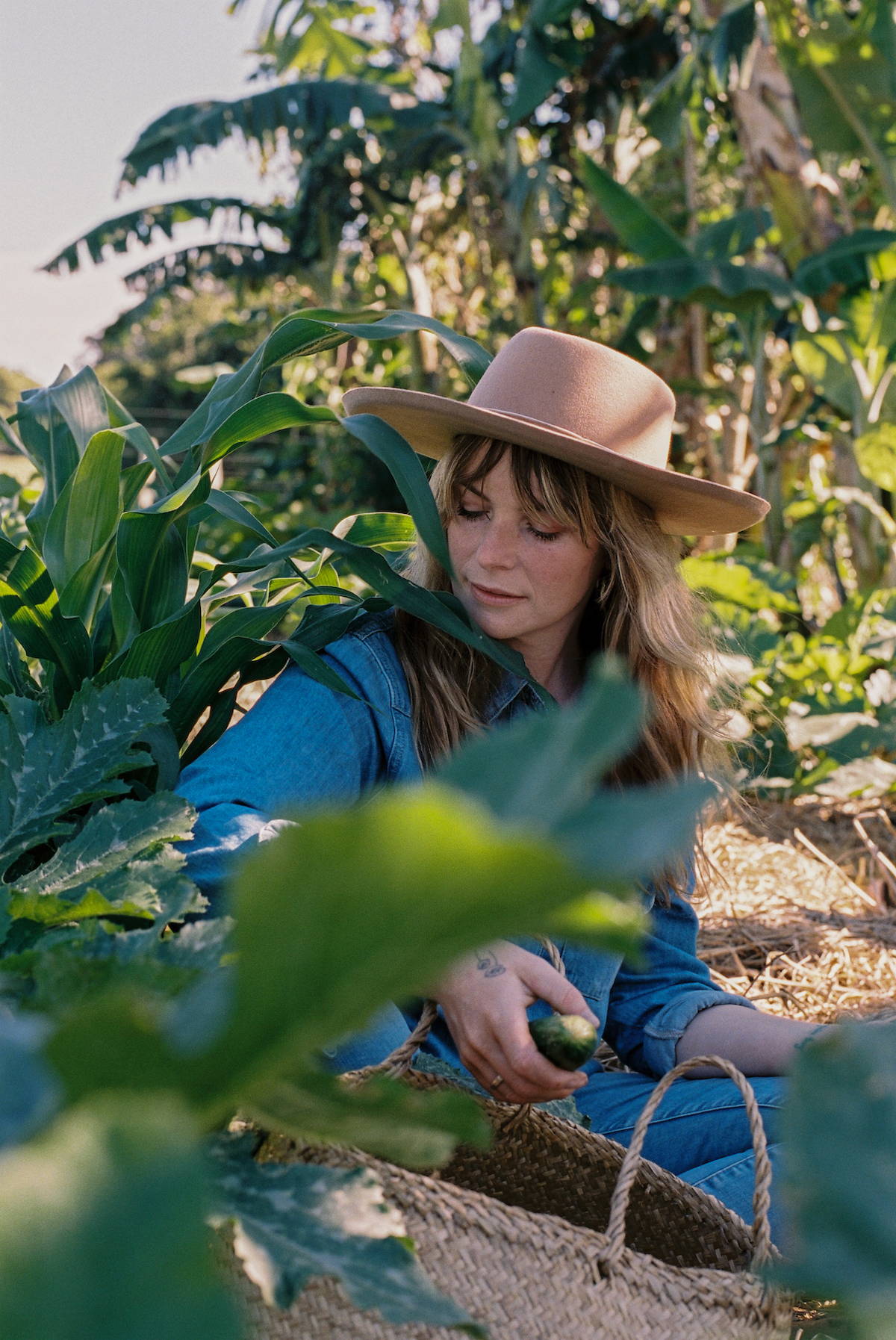 OD: Many people would recognise you as dirtgirl from the EMMY Award winning family series dirtgirlworld. What do you love most about having an eco warrior as your alter persona and inspiring children across the world to "get grubby"? What do you love about educating and working with young people in particular?
I love making young people feel seen, heard and empowered so they can inhabit themselves and our planet with curiosity, honesty and joy.
As a kid our home had snakes in the grass, frogs on the verandahs, birds in the trees and sugarcane paddocks to the horizon; near where the river meets Gumbayngirr, Bundjalung and Yaegl Country. While Mum and Dad's work was all about social justice and child protection, my siblings and I learnt many modes of caring for Country as well as caring for community. Our Mum would take me to hang out with Aunties, Grandmas and families who are Traditional Owners of the land that we lived on; on weekends we'd drive along winding roads, through Winnie the Pooh trees, to our Grandpa's farm in the Byron hinterland - he was a conventional pig farmer.
Later when I became dirtgirl I stepped into an undeniable community of planet dwellers who care. The creators of dirtgirlworld, Cate McQuillen and Hewey Eustace, have been an invaluable influence on my journey as a human animal on this planet, and the joy & responsibility that comes with being one. Together we have cultivated a global community united by joy and our values - families who know we *are* Nature; who embody their love for the next generation and who know that 'we protect what we love'. This fills the hearts of us, in the little dirtgirlworld team, as well as the hearts of our audience & gang.
All in all, these days - whether it's as dirtgirl or as Maree - storytelling allows me to keep walking shoulder-to-shoulder with families, farmers and First Nations communities. Together, we listen, care for ourselves & each other and then work together to write a better story for the future. What's better than that?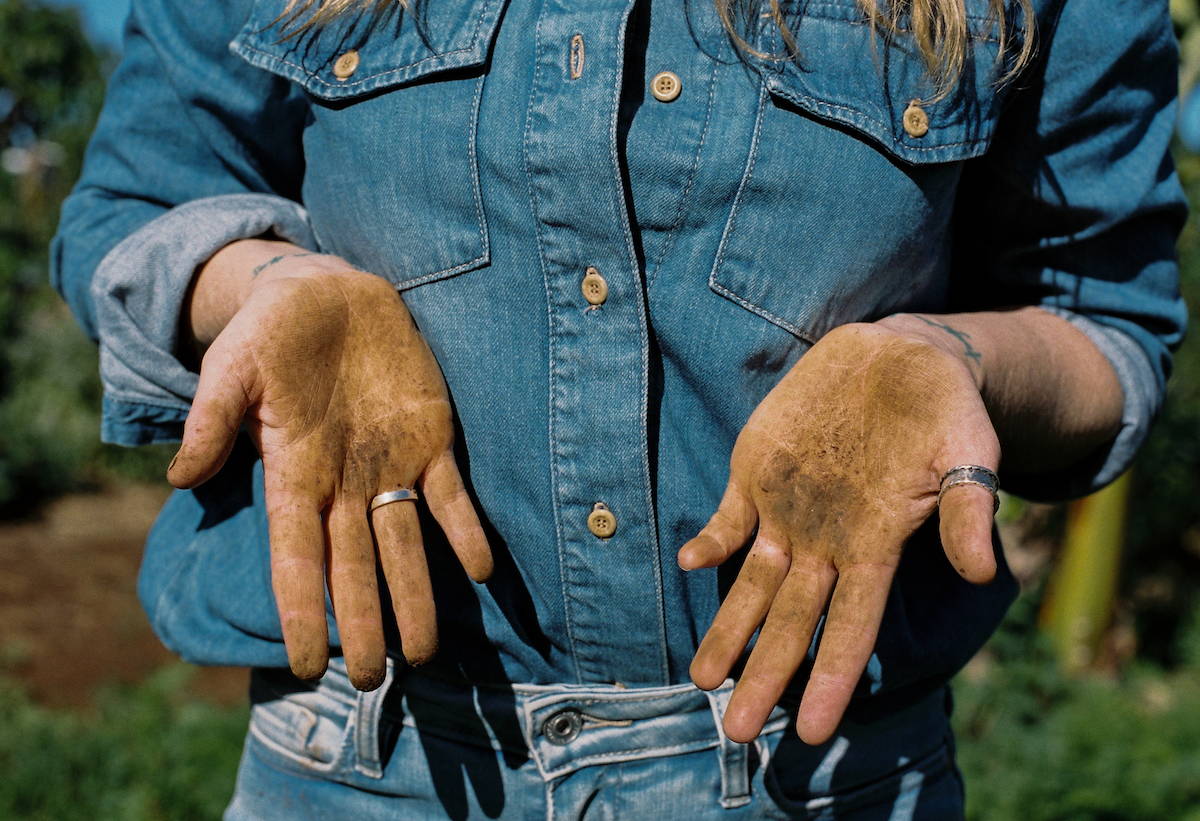 "Through this series we've seen how stories, grounded in connection to Country, can provide a new way for people to find a sense of peace and calm in difficult times. The reach of Snapchat's platform, combined with their genuine intentions to listen deeply and make space for First Nations creativity and innovation, makes this a landmark project in bringing together a technology platform with First Nations people and knowledge."

OD: You are currently doing post graduate study in Disaster Resilience and Sustainable Development through the UN. What inspired you to go back to university and pursue this degree?
We have a very specific window of time - as Barack Obama said, "We are the first generation to feel the effect of climate change and the last generation who can do something about it." We already have climate refugees in Australia - from Zenadth Kes (Torres Strait) to the Murray Darling River. These are people whose knowledge is based in Country - First Nations people and farmers - and we know how invaluable their lived wisdom and sciences are.
I thought about what will happen to these people and all this knowledge as climate change continues to push communities off their land and sea? This led me to look into disaster resilience and how we can build local resilience with communities before, during and after cascading disasters. And also: how we can all stay connected to what's possible during increasingly uncertain times.

OD: Since a young age, you have been drawn to educating people on environmental practices, climate change and where their food comes from. Has this always been something you've wanted to pursue?
As I said, farming and listening to First Nations voices are part of my fabric. And amongst acting work, my undergrad degree was in psychology and Indigenous Studies. So over time, I've come to hang out at this interesting intersection of environmental justice, mental health & resilience and film/TV. But it wasn't until the last few years that things have come together for me. Due to both professional experiences and personal events, I've done a massive unlearning and relearning about what regeneration and resilience really mean. Distillation has come through that.
We're also at a time in history when all the reports are in - we know we need to harness First Nations knowledge and sovereignty alongside western scientific technologies. And we know what we can do to minimise loss of biodiversity and give the next generation of humans the best chance they've got at a life like ours. We have the answers, it's just time to do it. So I think I'm just hearing that call. And trying to be really honest and intentional about how I can/can't be of use amongst what needs to be an ecosystem of meaningful change.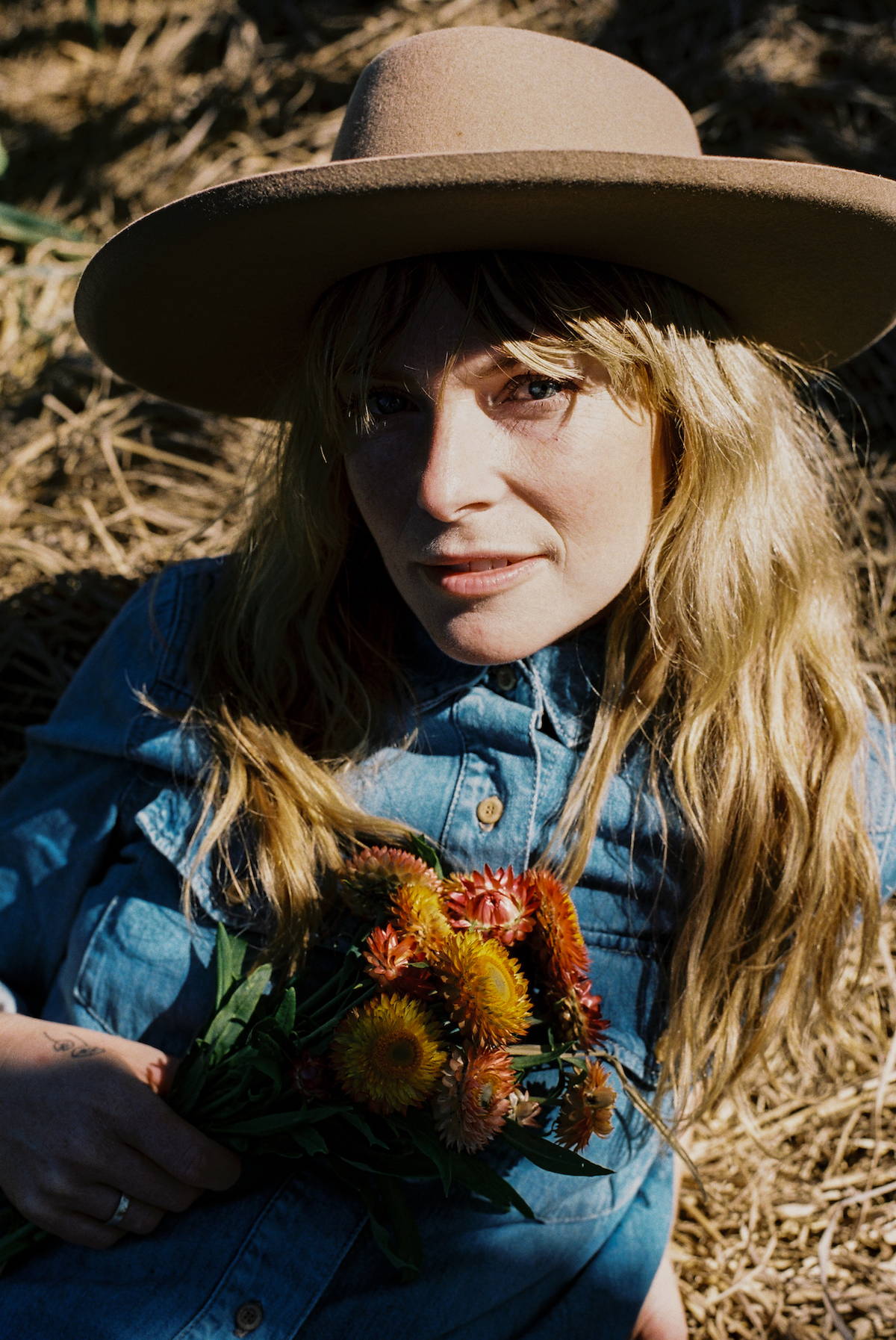 OD: What gives you hope?
Participation. Doing is the antidote to despair… But I prefer the phrase "staying connected to what's possible", rather than 'hope'... I stay connected to what's possible by going outside every day, sensually interacting with our ecosystems through all my senses (touch, smell, taste... not just sight!) and connecting with people offline - there are so many good people, plugging away, humbly & powerfully doing good things every day. I'm also learning to surrender to my limitations, as well. When it comes to resilience, that's just as important as hope.
Specifically though, I do have a daily ritual too. Each morning I go outside and do my breathwork. I allow myself to be present and feel awe for the ecosystem around me. If there's blue skies and vast water before me, I tune into them. If I only have a tiny bit of soil poking through concrete, I tune into it... But wherever I am, I cultivate consciousness and breathe thanks for the embodied network of life to which we belong - ancient and evolving, skyward and deep down in the soil. All that my eyes can and can't see. I have a four-line gratitude that I say each morning when I finish my meditation, and I visualise all the beings as I go: "Thank you for holding me, Ancestors of this land Thank you, all my non-human kin. Thank you, people who love me and who I love. And thank you to me, for showing up and dropping in to my daily practice".I still cycle through feelings of anxiety, personal grief, climate grief and existential questions like all of us! I try to keep my practice on days when it doesn't come so easily. I guess that's why it's a practice, not a perfect…
OD: What's on the horizon?
Going gently, constantly learning to listen deeper and dropping into awe & wonder. In a present and future of cascading disasters, regenerative thinking and resilience are going to require stamina. I've always leant in hard to doing, but rest is part of the performance. And often learnings percolate well after the moment of attention, so we need quiet, stillness, silence to hear them. Miriam Rose Bauerman and Robin Kimmerer Wall both talk about this - Miriam with her teachings about Didirri and then Robin in Braiding Sweetgrass says, "breathe in it's scent, and you start to remember things you didn't know you had forgotten". That's what's on the horizon for me, listening to wisdoms like these.
Oh, and more adventures as Dirtgirl (yep, turns out the work and joy aren't done yet!) and also as the first ever ambassador for Dr Bronner's Australia. A super joyous role where I can continue my work championing regenerative agriculture and the work of growers. So yeah, personally and professionally, lot's of connecting to what's possible :)
To learn more about Maree's work visit http://www.mareelowes.com/, or connect with her on Instagram @mareelowes.
Then, we invite you to explore more of the Outland Journal, for more stories of humans doing good things.
"We've always seen business as a force for good and our approach to Thankyou when we first started still remains the same today - it wasn't about starting a business that could also do some good in the world. It was about using business as a means to right a social injustice."
Ready for Monthly Inspiration?
Subscribe to Good Humans and be inspired by humanitarians, environmentalists, activists, creators, designers, and the dreamers.
Leave a comment